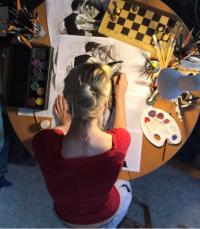 Natali pArt

Born in St.Petersburg
Studied in South Korea
Bachelor of Arts (Keimyung University, Korea)
Independent Artist
Lives in Austria
e-mail: natalipartorder@mail.ru
Instagram: nataliepart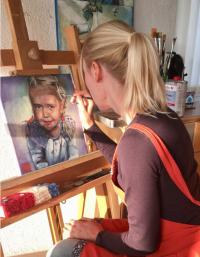 Biography
Born in St.Petersburg to ukranian father and russian mother. Early inspiration - Rafael, family paintings from ukranian uncle, later - Impressionists.
Started to paint seriously after moving to Austria in 2003. Main passions - art, dance, mountains, literature.
Technic and Inspiration
A lot of layers in oil paintings. Perfectionism mania. Enjoy experimenting with watercolor, Ink, coffee, acryl and gouache.
Collectors and customers in Austria, Switzerland, Italy, Russia, England, USA, Korea, Ukraine and Germany.
"I see ART as a source of Inspiration in everyday life. It can touch hearts, heal souls, distract from everyday, bring positive energy or warm memories to life and motivate. I hope that my artworks will serve this purpose."
"Art should comfort the disturbed and disturb the comfortable."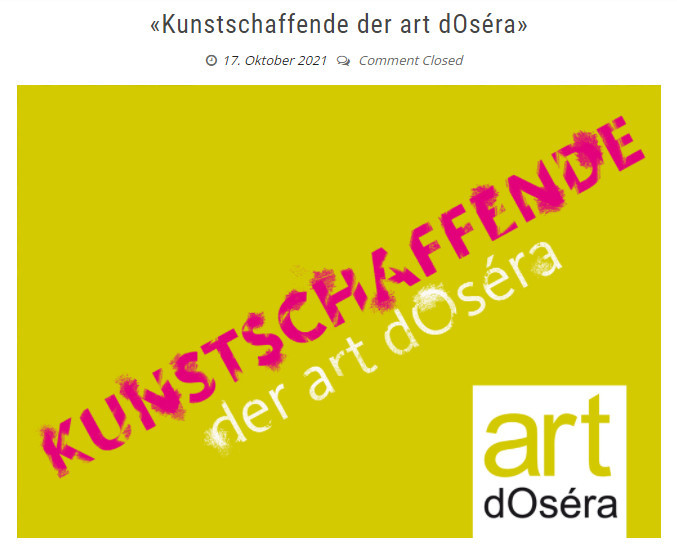 15 Kunstschaffende und Mitglieder der Galerie art dOséra zeigen Werke -
Zeichnungen, Bilder, Skulpturen, Fotografien, ….
Hannes Bodmer, Margit Bartl-Frank, Marta Büchler-Fraisl, Andreas Inauen, Jürg Jenny, Thomas Jutz, Willi Keller, Marina Köppel, KUSPI 021, Erna Lang, Paulo Pelusi, Natali pArt,
Päuli Wiesner, Eva Wrann, Maria Xagorari
Vernissage: Freitag, 5. November 2021: 19 Uhr

Öffnungszeiten: Samstag, 6. November 2021: 16 bis 20 Uhr
Sonntag, 7. November 2021: 11 bis 16 Uhr
Samstag, 13. November 2021: 16 bis 20 Uhr
Sonntag, 14. November 2021: 11 bis 16 Uhr
Samstag, 20. November 2021: 16 bis 20 Uhr

Finissage: Sonntag, 21. November: 11 bis 16 Uhr